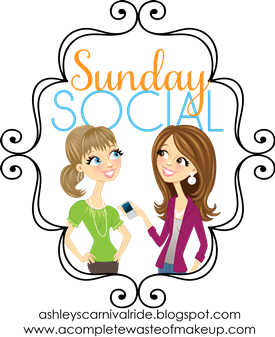 The accessories are never accessories. That's just their name. They are the outfit. And we all know the mother of all accessories is the purse.
Today I'm linking up with Ashley and Neely for the Sunday Social. I owe these ladies a huge thank you. They do a lot of work to host this link up.
Stay around a while and find some new friends. Oh, and don't forget to follow along!
1. What is your favorite handbag you've ever owned?
About five years ago I owed a Coach handbag. I loved that purse. It was the first purse that I owned that was "worth money." It was that purse that changed my view of designer handbags. Because of that bag I made up my mind to invest in nice quality purses.
I wish I had a picture to share with you...
2. What is your dream handbag you lust over?
At a grand total of $1,700 this Louis Vuitton Retiro PM is anything but cheap. But I have to say that I love the design.